Packages and Pricing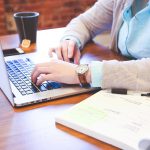 Choose from packages to suit your budget and needs, or, design a unique plan with our team.
Consultation Package
Online Presence Evaluation: Complete analysis of all current marketing strategies including your Website and Social Media. Receive your Evaluation Report, which will become your working plan, with actionable recommendations for improvement. See your Small Business from the view of the Consumer, making changes only where necessary.
Social Media Set Up, Revision or Management Packages
Whether you need your social media and google profiles set up from scratch, or your business requires an update and revision to look better online, ConsumerView will create a customized quote for services unique to your particular needs.
Monthly Social Media Management Packages are available on a limited basis, and priced for your needs. We eliminate the unnecessary elements of marketing management, curating a set of affordable services to match your goals. Inquire about different packages and request an estimate for monthly management services. We maintain a limited number of management spaces, inquire about availability.
Graphic and Advertising Design Services
We create dynamic multimedia to support your advertising and social media marketing, incorporating your branding and your desired messages. Ask us for examples of our work, and let us know what you need completed.
Custom posters, videos, branding, social media graphics for all platforms. Pricing is hourly, please inquire for your quote.
Website Development
Our expert web developer will design a site that works for your budget and needs, whether you're revising an outdated website, or starting from scratch with a fully e-commerce platform. Request an estimate.
Content Creation
We provide multi-media content for your website, email newsletter or social media marketing. We work with you to design everything from your blog to your print ads, writing and designing exceptional content to engage and convert your clients. Discover new strategies to boost engagement and remain competitive in the web-based marketplace on all your active profiles and communication platforms.
Content prices differ by media type and marketing goals, please request a quote.
Database and Communication Management with Constant Contact: Keep in Touch
Those lists of clients you have worked with or gathered information from may be out of date, and out of order. Collect your contacts into one simple database, and have the ability to create a new platform for communications with Constant Contact. As a Constant Contact Partner, ConsumerView will set you up to activate your account for as little as $30 a month for 500 email contacts, adding to your plan as your budget and needs change. We create your newsletters, manage your contact list, and monitor analytics to maximize your open rates.
Email Marketing Management is priced based on individual needs and goals, please request a quote.