Our Team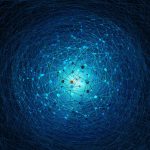 Realizing that many Small Businesses struggle to plan, execute, and manage their marketing efforts on a limited budget, we move marketing taskwork out of your office and into ours, offering affordable management and planning solutions.
Along with our team of talented local referral partners, we consult with clients to build individual and unique remote marketing plans. We offer excellent Website Design, Social Media Marketing, Content Creation, SEO, and Email Marketing with local experts working out of Durham Region, Ontario.
To reach new clients, and engage existing connections, the fundamental element of business sales and success lies in exceptional Marketing Communications. If all facets of a marketing strategy are not employed in this exploding area of online ecommerce, businesses will be missing potential opportunities to engage with the public, while the competition picks up new customers.
ConsumerView Remote Marketing Services serves Clarington, Ontario, and the Durham Region. Contact us for your Consultation, we look forward to working with you.